The Resort Group in Cape Verde has been under investigation & scrutiny for paying little or no return on investments.
Investors are not receiving the income they were promised and are struggling to get their pension investment back when they ask for it.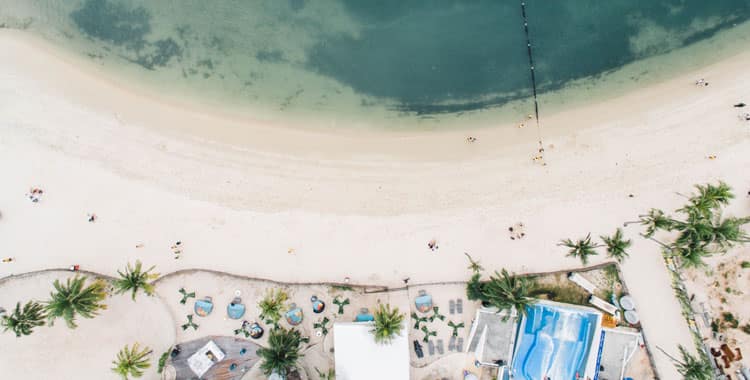 However, the Resort Group is still actively seeking new investors despite an ongoing Financial Conduct Authority investigation, and large numbers of complaints from clients who have lost money. Local media in Cape Verde reports that the company is close to bankruptcy.
Fractional Ownership
Clients could purchase a unit in a hotel complex out right – or become a fractional owner, meaning that they are members of a company limited by guarantee without directly owning any actual land in Cape Verde. The company will have entered into a contract to purchase a unit at the resort but in most cases completion of the purchase has not taken place.
In some cases clients may have been charged a fee of €2,500 to £5,000 for the completion of the property purchase despite the fact that the unit has not even been built yet.
Disappointing returns were only a small issue; pension investors are usually stuck in a SIPP with no way to get out. Pension assets invested in fractional holdings have been declared nil value.
Outright Purchase
For the lucky few who have direct ownership of one of the Cape Verde properties, many of the titles have never been completed by way of a deed, so legal ownership has not been passed to the investors or their pension funds.
Bonds & Loan Notes
But these are not the only investments we have seen. Some IFA's arranged investments via bonds or loan notes such as:
TRG Bond Companies I, II, III, IV, V, VI and VII, each of which have loaned capital (detailed below) to The Resort Group plc (TRG) with credit arrangements under the terms specified within the information memoranda issued for each of the bond companies.
In these cases the title remains with the original developer.
£3,836,208 – TRG BONDS LIMITED (31/12/2019)
£3,310,660 – TRG BONDS II LIMITED (31/12/2019)
£3,429,708 – TRG BONDS III LIMITED (31/12/2019)
£16,169,700 – TRG BONDS IV LIMITED (31/12/2019)
£3,428,776 – TRG BONDS V LIMITED (31/12/2019)
£3,598,107  – TRG BONDS VI LIMITED (30/12/2018)
£3,943,564  – TRG BONDS VII LIMITED
TRG BONDS VIII LIMITED – dormant
£138,785 – RESORT DEVELOPMENT AND CONSTRUCTION SERVICES LIMITED
Compensation
From our experience SIPP providers such as the Lifetime SIPP, Greyfriars, GPC SIPP , Guinness Mahon, Berkeley Burke (all now  Hartley Pensions) , Liberty SIPP & Rowanmoor (now Embark) , London & Colonial and Novia all hold investments with the Resort Group.
Numerous IFA's held responsible have been ordered to pay compensation via the Financial Ombudsman Service.
You can check on the FOS decision page by checking the following link:
https://www.financial-ombudsman.org.uk/data-insight/ombudsman-decisions
Once ordered to pay compensation most IFA firms have gone into liquidation.
Act Now
If you had dealings with any of the firms listed below, and even if you have already received some compensation via the FSCS – act now.
We know that most claimants only received interim payouts and may now be eligible for a top-up payment or to pursue their SIPP provider for their uncompensated losses.
We are happy to review the transaction to ensure you will receive compensation to the maximum which can be achieved.
If the IFA firm you have dealt with is not listed below – please get in touch so we can assist with the search on the FCA register.
Active Wealth (UK) Limited
Consumer Wealth Limited
Gerard Associates Limited
Moneywise Financial Advisors Limited
Blue Ocean Financial Services Limited
Chadkirk Wealth Management Limited
Foreman Financial Services Limited
Strategic Wealth UK Limited t/a Gibro Wealth
Greyfriars Asset Management LLP
Active Investment Services Ltd
Total Financial Control Limited
Parklands Wealth Limited
St Martin's Partners LLP formerly CUOX LLP
Omega Financial Solutions Limited
Serenus Consulting Limited
Bank House Investment Management Limited
Shah Wealth Management Ltd
Insight Financial Associates Limited
Choices – Your Mortgage Solutions Limited
C.I.B Life & Pensions Limited
Furness Financial Management
Archer Bramley Limited
Kingsway Wealth Management
Background
The developments received significant coverage in the press when they were first completed, with celebrities being jetted out to the Cape Verde resorts.
However, a secret documentary programme dedicated to ''Pension Rip-offs'' revealed how an unregulated pension introducer received 7% commission on cash investments in the hotel property scheme.
First Review Pension Services
The investigation highlighted that the The Resort Group also owned a call centre in Derby, known as Lifestyle Connections, which called people to arrange a pension review with a consultant.
Investors were then passed to a pension consultant at First Review Pension Services, also owned by The Resort Group, which provided them with a free pension review.
The person who carried out the review was not a regulated adviser so should not have given a recommendation.
The secret filming showed the consultant not only providing advice, but providing recommendations which were unsuitable for the clients.
Resort Group Investments
The unregulated consultant went on to give detailed information about a SIPP transfer with overseas investments in a property fund which claimed to offer 10% interest per year.
The consultant from First Review claimed that the property fund was made up 'of a lot of property' from The Resort Group development.  He also said he was receiving 7% commission on cash investments in The Resort Group.
You May Be Entitled To Compensation
Lifestyle Connections and The First Review firms stopped taking new business from 30 June 2016.
The majority of our clients ended up investing in hotel apartments in The Resort Group, through a number of different introducers. But they all have got the same problems; they are not receiving the promised income and are struggling to get their pension investment back when requested.
If you have lost money please contact us now as you may still be entitled to compensation – but you should act now as time limitations may apply!