Gaudi Regulated Services Limited (GRSL) is the latest SIPP Provider to have been subject to a complaint in relation to SIPP due diligence.
The Financial Ombudsman Service has recently reviewed a complaint in relation to a client.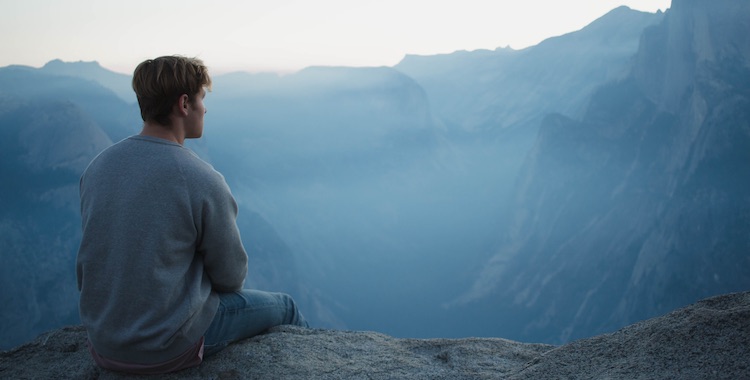 Whilst the usual issues surrounding SIPP complaints are the high-risk investments placed within the scheme – this one decision actually looked at the providers failings to assess the risk the client may take when transferring away!
Mr W, the client, was contacted by an individual who offered a pension review. As his pension wasn't performing well, he agreed to the review and was subsequently recommended to transfer his SIPP.
In this specific case, it was recommended that the client transfer his SIPP to the Organic Insurance Limited Pension Scheme (the scheme), a defined contribution occupational pension scheme (OPS). He has also explained he was told that he would get a £5,000 joining fee if he transferred.
The transfer was completed on 30th January 2019 and was made to a bank account in the name of the sponsoring employer – Organic Insurance Limited.
He lost his pension funds when the company went into liquidation.
Pension Scammers Warnings
At the time of the customers transfer, pension scams had become quite prevalent due to the recent pension reforms which allowed for greater flexibility and access to pension funds.
In response to this The Pensions Regulator (TPR), as well as other industry bodies including FSA/FCA, acted to educate and alert retirement savers, pension administrators and trustees to the risks involved in relation to the transferring out of their pensions.
A campaign was launched, known as the "scorpion" campaign and TPR released guidance on this issue (known as the scorpion guidance).
The scorpion campaign involved providing an 'action pack' that highlighted the warning signs present in a number of transfer examples, specifically:
·       being cold-called
·       money being transferred overseas
·       incentives to transfer
·       inadequate information about investments
·       and pressure to complete a transfer quickly
It suggested transferring schemes should "look out for" these issues, and beware of receiving occupational schemes that were newly registered or were suddenly involved in multiple transfer requests.
The action pack provided a checklist trustees and providers could use, which suggested asking the member for copies of promotional materials, emails or letters about the scheme and for further details about how they became aware of the receiving scheme and how it had been described to them.
If those enquiries established the member had been advised, it went on to suggest checking whether the adviser had been registered with the regulatory body.
Where transferring schemes had concerns, they were encouraged to consider delaying the transfer and to seek legal advice.
The scorpion campaign also included:
·          An insert to issue to members when a transfer pack was requested.
The insert warns about offers to cash-in pensions early, cash incentives, cold calling, being put under pressure to transfer and the potential tax consequences of accessing pensions early.
·         A longer insert which gives more information, including 'real life' examples, about pension liberation.
This was to be used in order to help raise awareness about pension liberation amongst pension scheme members.
Pension Transfer Good Practice
The Pension Scams Industry Group (PSIG) also issued a Code of Good Practice:
The version of the scorpion action pack from the time of the transfer also referred to a Code of Good Practice, which became effective from 16th March 2015 and set an industry standard for dealing with pension transfer requests from members to a UK registered pension scheme or a QROPS.
It also aimed to help trustees and providers ensure only a valid transfer was made as well as helping to put the member in a position to make an informed choice in relation to a valid transfer where there were suspicious circumstances.
Essentially, the code set out a detailed structure for the due diligence process to be carried out by trustees and administrators along with sample questions to ask the member throughout the transfer process to ensure the transfer was a valid one.
The Pension Regulator expected all trustees and administrators to follow the Scorpion guidance.
Pension Transfer Compensation
GRSL ought to have followed both these guidance documents as they represented good industry practice for transferring personal pension schemes.
The Ombudsman explained that it would have also been helpful to GRSL to do so as pension scams and frauds were increasing significantly at this point in time, finding new and innovative ways of committing fraud.
In this case, the Ombudsman ruled that GRSL had failed in their duties to protect the client and should therefore pay compensation by reinstating the pension plan as it had the notional value on the date of the final decision.
You may be a member of the Easy SIPP or any other SIPP provider, but if this is your story you should get the transaction reviewed, especially if your investments with the SIPP were made via Discretionary Fund Managers (DFM) such as SVS Securities, Beaufort Securities, Reyker Securities, Strand Capital or Organic Investment Management.
Those firms arranged subsequent investments via bonds, loan notes or debentures such as;
Affinity Bond
Audley Funding PLC (known for issuing loan notes in Anglefish , Corporate Bonds & TRG)
Blackmore
Church House Investment Limited
Escher Marwick PLC (also known for issuing The Resort Group loan notes)
Falcon Investment SICAV PLC (Malta)
Hummingbird Resources
Just Loan Debentures
Via Capital Loan Note.
You may find that these investments were unregulated collective investment schemes based overseas and unlikely to be suitable for retail clients.
You may have also received statements showing that your pension had been performing very well, when in fact the investments may be illiquid – meaning you could not get access to your own money!
You may receive a letter explaining that you can start to progress a claim for compensation with the FSCS – free of charge at no cost to you.
However, please take the following into consideration:
The FSCS will only pay compensation once a claim against the IFA has been completed.
Whilst the introducer may have been unregulated was there anyone else involved?
You may have to complain against the IFA first and take your argument to the Financial Ombudsman Services.
You only go to the FSCS if your losses are greater than the compensation received from the IFA and when your claim was exhausted.
The FSCS will calculate your losses
Please ensure that compensation is calculated correctly.
The FSCS may make an interim payment
Whilst you may have suffered a loss, the FSCS may not be able to obtain a true valuation for all of the investments made. Please keep an eye on this so that you don't lose out.
If you haven't progressed your claim correctly or your original provider doesn't respond, the FSCS may only pay compensation calculated on the basis of the pension values which were transferred in.
The FSCS may reject your claim
Don't be afraid to challenge it, people make mistakes.
If you had dealings with the firm and transferred your pension you may be have been given unsuitable advice (we really don't like using terms like "mis-sold pension transfer" as this is a little more technical and not all advice is automatically unsuitable) you should get the transaction reviewed.
Moreover, you may reconsider using any company which cold calls you, as they have illegally obtained your personal information and will subsequently pay commission to the guys who sold you the product in the first place – taking further advantage of your situation!
Get Claims Advice
You are eligible to take advantage of our pension consulting service, offering independent claims advice. Please contact us now, as time barring restrictions may apply.
Call our compensation experts for a no obligation chat to explore your options and get a deeper understanding of how we work before deciding on what's best for you.
And if you have been cold called and have come across our website looking for a better deal, you are on the right track. We offer to carry out the work for a reasonable fee as we don't buy data from the companies involved and pay them in return!
Why don't you call us on 0333 358 0074 for an informal chat?