Were you mis-sold a pension investment with Harlequin Property?
Call us on 0333 358 0074 to discuss your case against Harlequin in plain English or alternatively complete the contact form below. One of our specialists will call you straight back.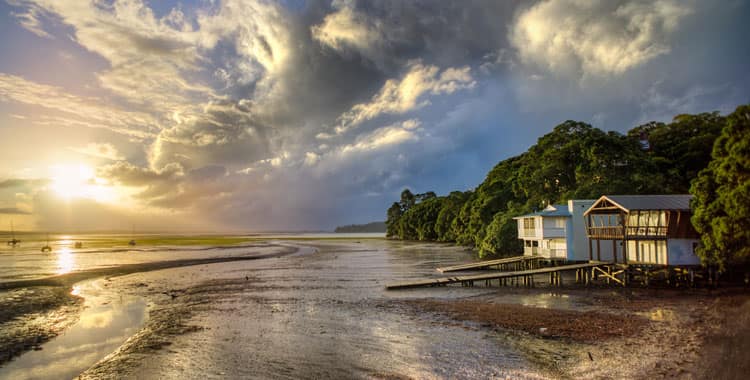 Harlequin Property and the group of companies marketed overseas luxury property developments, with the majority of its clients investing in the developments through pension money.
The Investment
This could have been via a Self-Invested Personal Pension (SIPP), Small Self Administered Scheme (SSAS) or Family Pension Trust.
The promise was to own a share in a 5 Star luxury beachfront property, achieving 90% occupancy and providing owners with 10% annual rental income or more.
Investors only had to pay a 30% cash deposit, with a guaranteed mortgage promised on completion.
The promise was to open resorts in
Buccament Bay ‐ St Vincent & the Grenadines
Las Canas/Two Rivers resort ‐ Dominican Republic
The Merricks ‐ Barbados
The Marquis Estate ‐ St Lucia
H Hotel (Boutique Hotels) ‐ St Lucia and Barbados
Blu Hotels (Boutique Hotels) ‐ St Lucia and Barbados
Each Harlequin investment was set up via a separate limited company in each country – without the investors' knowledge or understanding. People thought they were dealing with a well established UK family run business.
The Story
Buccament Bay, the flagship resort, opened and was promoted by the international football clubs and tennis players – leading more people to invest.
However, the sad truth is the company failed to complete or even commence building on the majority of its sites and in 2013 one of its UK companies went into administration. The SFO began to investigate and charged the CEO, David Ames, with three counts of fraud by abuse of position.
As the flagship resort, Buccament Bay, failed to pay their staff, the Inland Revenue or their utility providers, staff walked out in December 2016 and started looting.
The resort was closed and the company has filed for bankruptcy, leaving investors in distress and over £200 million unaccounted for.
The mis-management and mis-appropriation of funds have left investors not only with the loss of their pension funds, but also liable to pay annual SIPP fees and SIPP charges to their SIPP or Pension Providers – with no way to escape.
Contact us today if you have lost money.
Compensation Claims
Due to inter-company debt the remaining Harlequin companies are now collapsing, with Harlequin Resorts (St. Lucia) Ltd now in liquidation – with no assets – and Mr Ames failing to provide records.
KPMG are the appointed Bankruptcy Trustees and Liquidators.
Clients may have had a chance to recuperate their losses if a regulated financial adviser arranged their pension transfer – making a claim for compensation.
The Financial Ombudsman Services (FOS) reviewed 119 complaints between the 01/04/2013 and the 31/08/2017 and upheld 81 in favour of the clients, ordering the companies to pay redress.
It was found that companies such as Harris Knights & Co, Total Wealth Management Limited, Regency Financial Resources Ltd, Tailormade, C.I.B, to name just a few, provided unsuitable advice.
Once the companies were ordered to pay redress they went into liquidation and left people with no choice but to claim compensation via the Financial Services Compensation Scheme (FSCS) leaving them with further losses after year long battles via the independent arbitrator.
Act Now!
We are not a call centre – a specialist will be assigned to your case and will answer all of your questions. And don't worry if you don't have your paperwork – we will still be able to assist you.
We aim to work your case as quickly as possible and ensure that you not only receive your invested money returned but also the maximum compensation due to you.
However, there are time limitations which allow any company to time bar your complaint.
Act now so you don't miss out and lose your right to compensation. Contact us today!